Jen works late on tuesday night, so it is just the boys. I managed to feed Keir but I did get him a little dirty.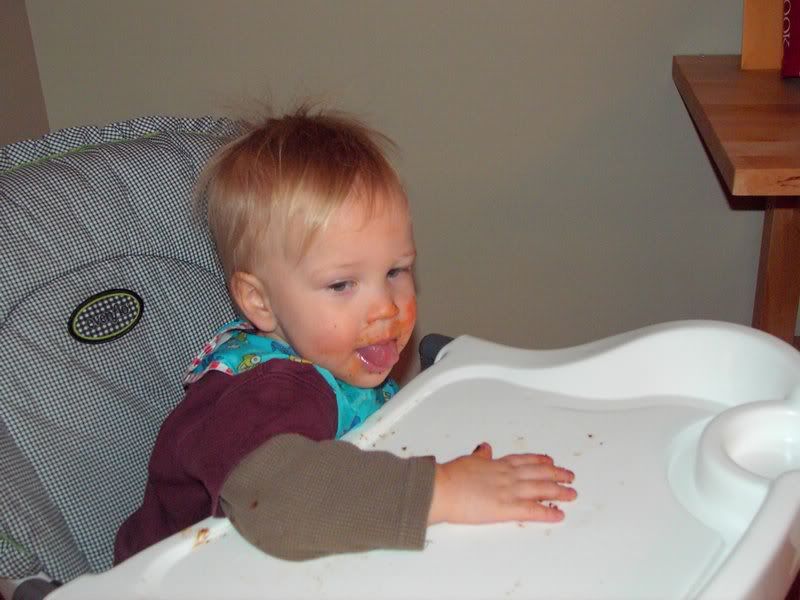 We tried to stay up until Jen got home but Keir fell asleep on my lap.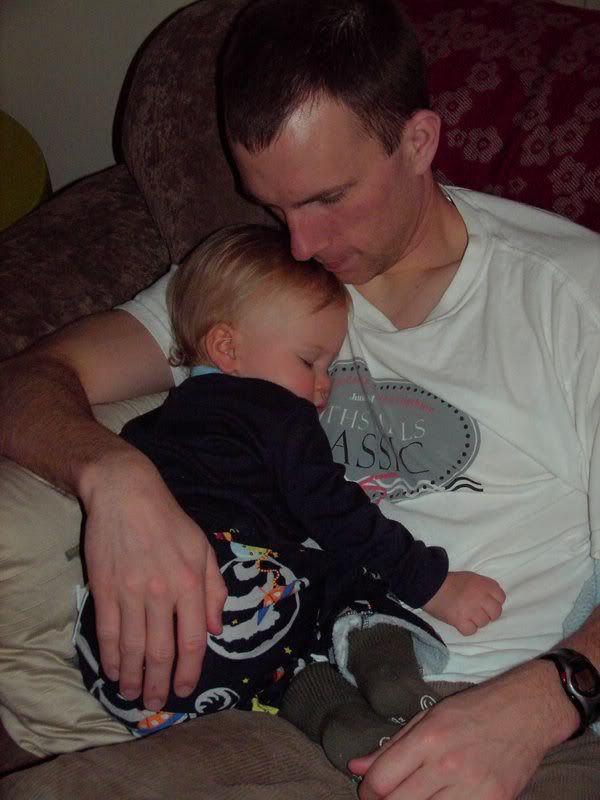 I always enjoy tuesday night, when it is just the boys. I know Jen misses him a lot but it is nice that we get to spend some time just the two of us.
I had a nice weekend, it was actually my birthday on Sunday. I turned 30, I am not sure what 30 is supposed to feel like but I don't feel 30. I will write more about turning 30 when I have had a little more time to think about it.
That is all for now.
Take care
Ewan