Here are some recent pics(click on image to enlarge):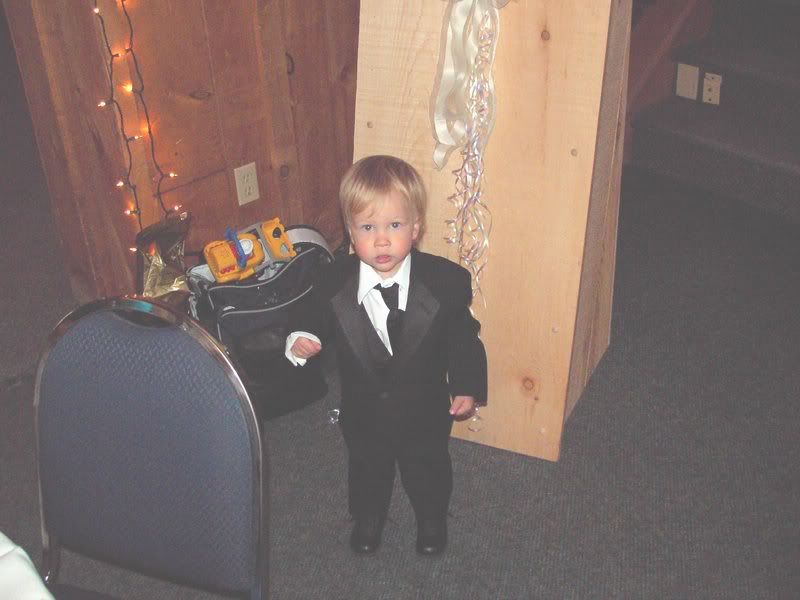 This is Keir doing his James Bond impersination. He was wearing a tux because he was a ring bearer at our friends Karen and Dwayne's wedding.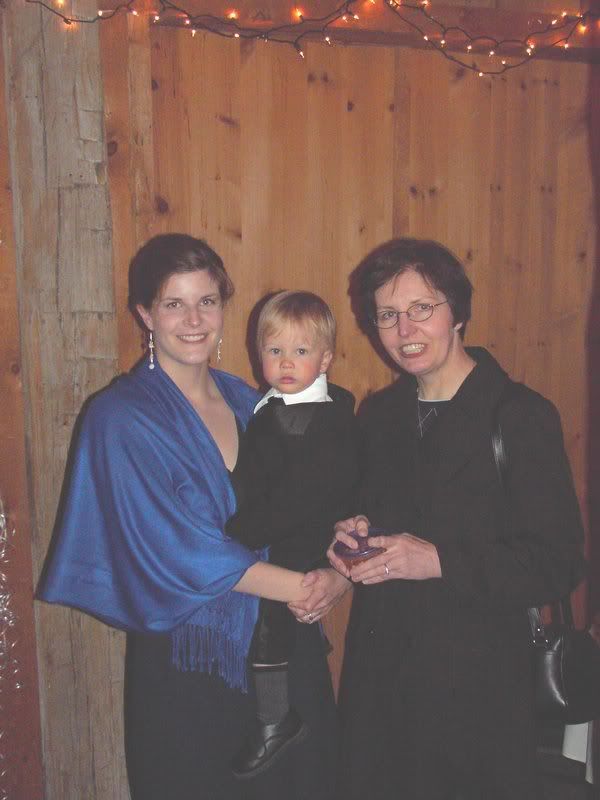 Keir and his mom and Gran Herrington at the wedding.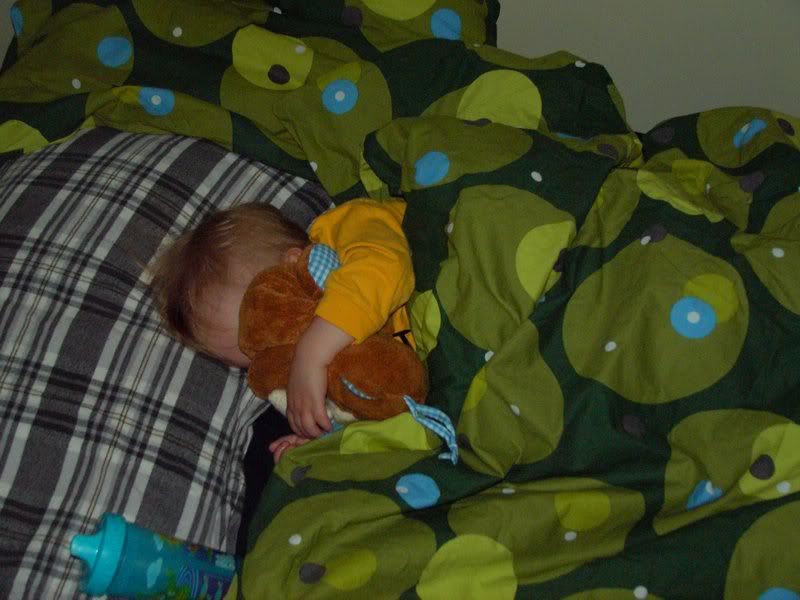 Keir sleeping in his bed.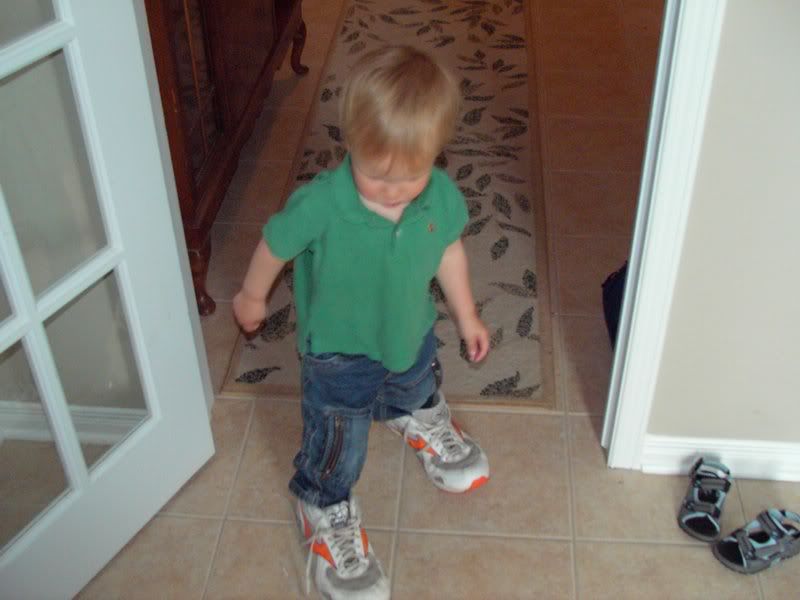 Keir decided to try his dad's shoes on, they were a little big for him.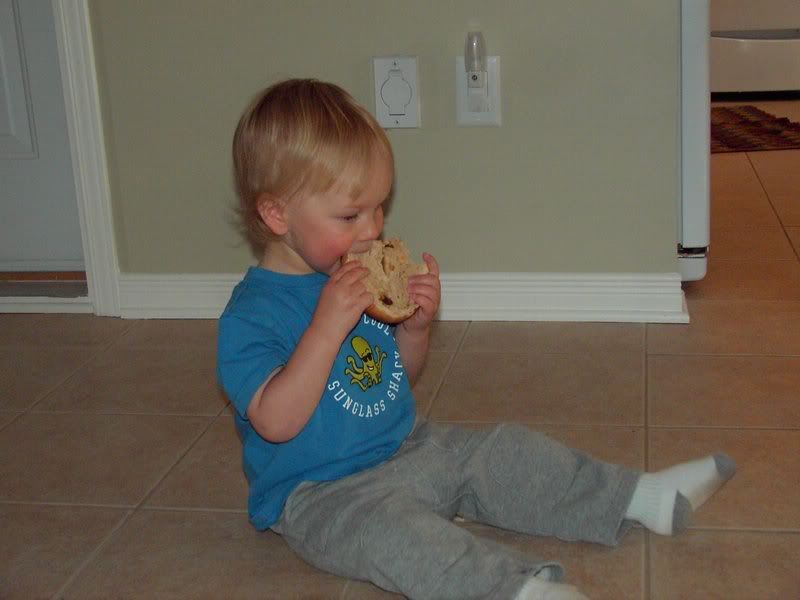 Keir eating a cinnamon rasin bagel (he picks the raisins out first and then eats the bagel).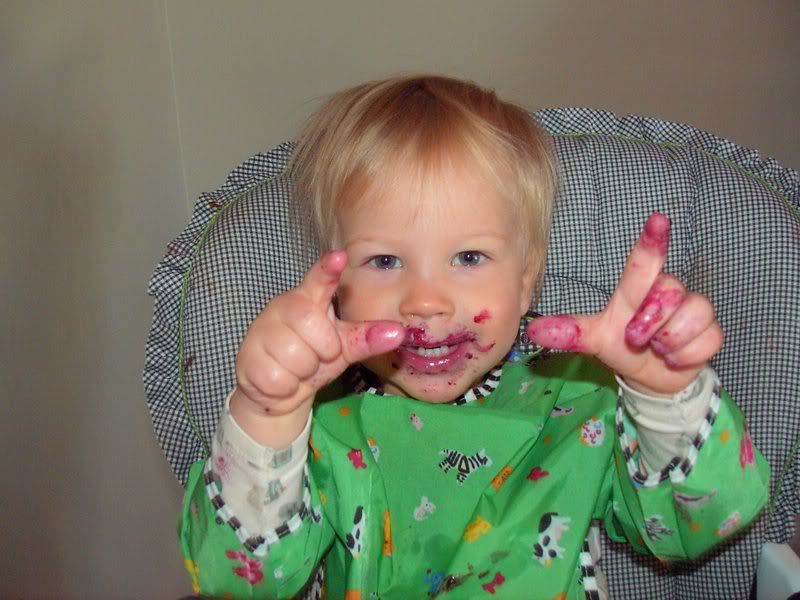 More eating, Keir after blueberry pancakes.
Thats is all I have for now.
Take care
Ewan