Well it has been a long time since i have posted but things have been a little busy around here. Here is a quick list of things that have happened in the past couple of weeks. In no particular order:
1 black eye (Keir ran into a coorner of a table)
First hair cut (Keir bangs were trimmed)
Keir has almost fully adjusted to the daycare. He still cries when I leave him but he seems to be more comfortable during the day
1 conference (i was at a conference in Peterborough and was away from Keir and Jen for 3 days, that was difficult)
1 fat lip (happend last night Keir pulled the kitchen stool over on himself)
How about some pictures (click to enlarge)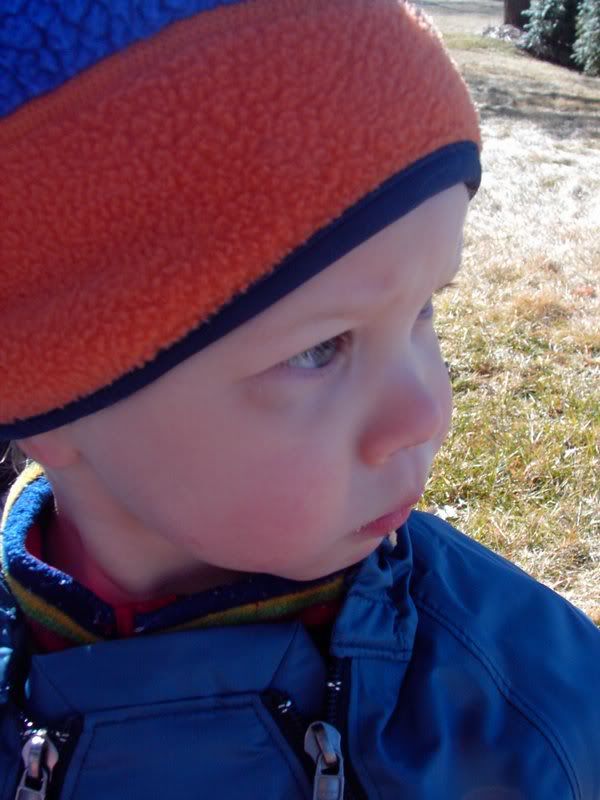 Black Eye 1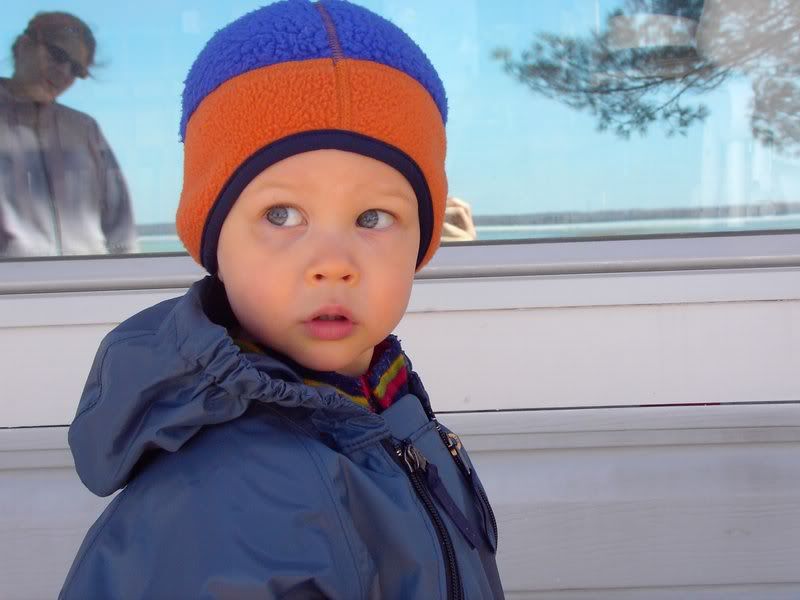 Black Eye 2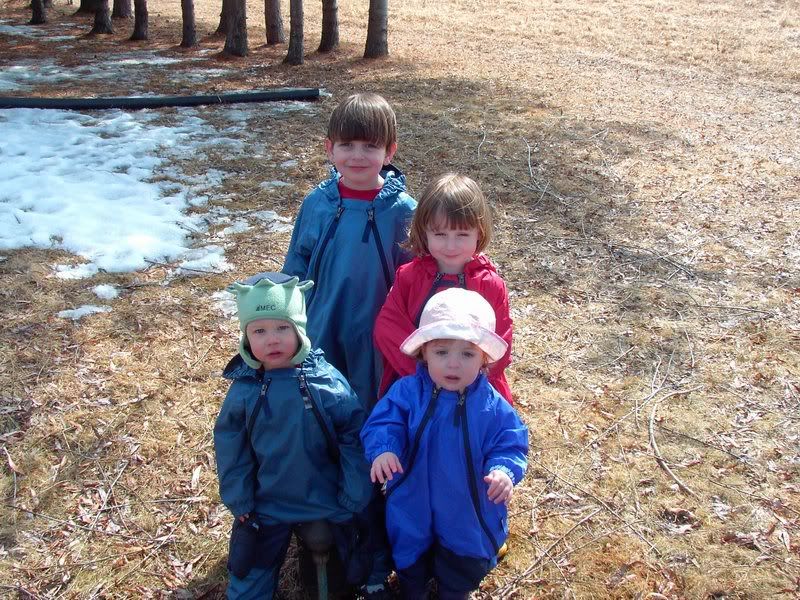 All 4 grand kids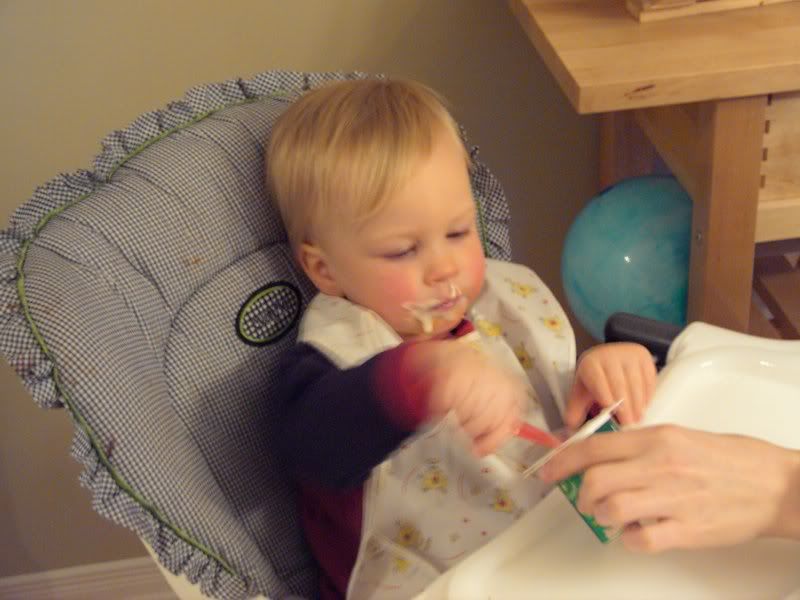 Keir trying to feed himself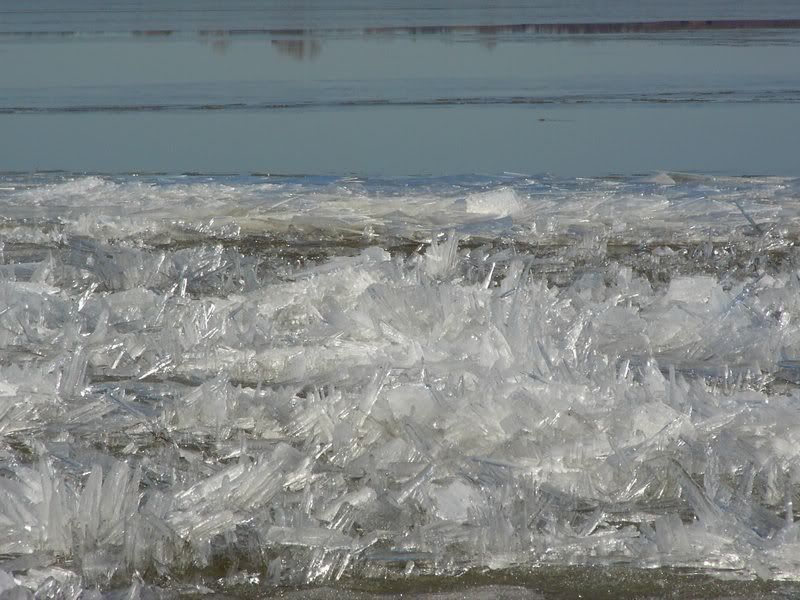 Ice in front of my parents house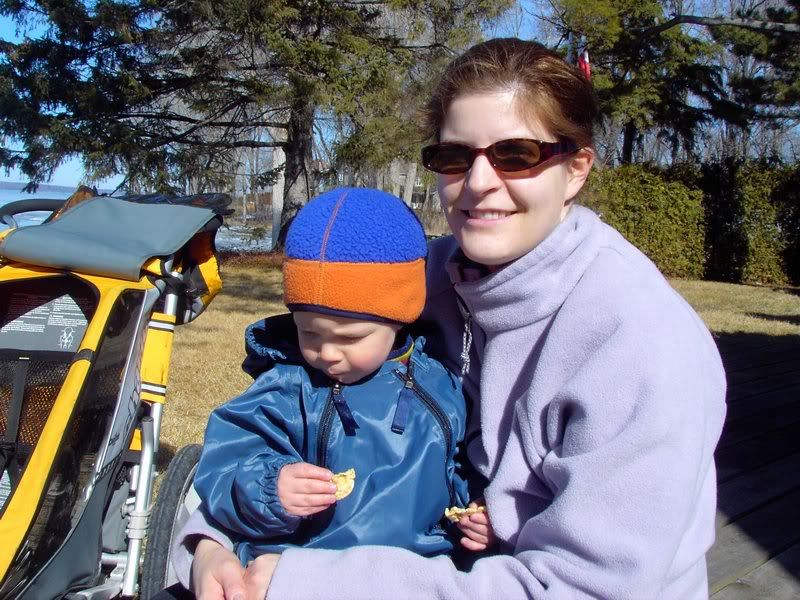 Jen and Keir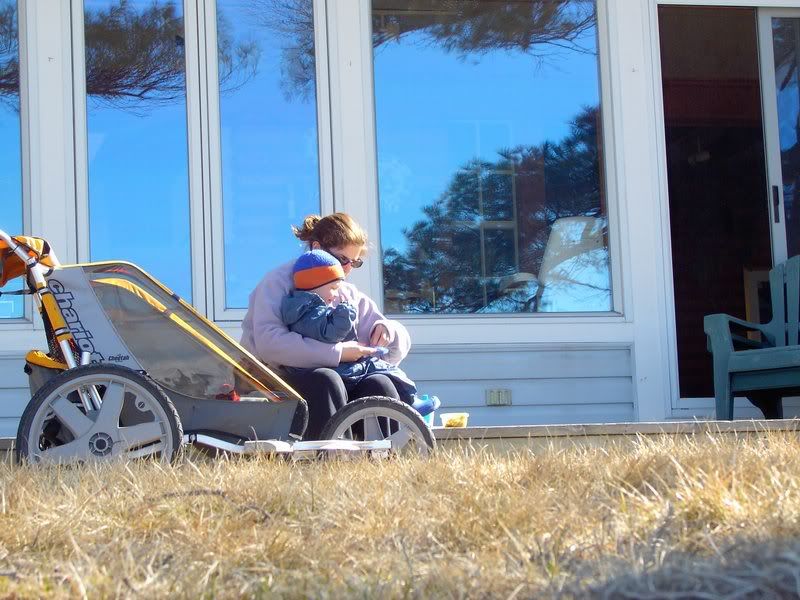 Jen and Keir again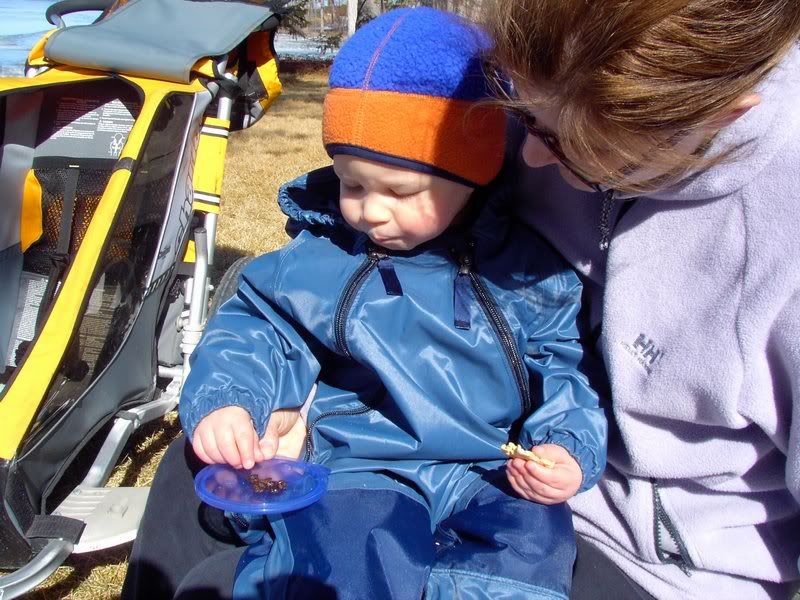 Keir eating raisins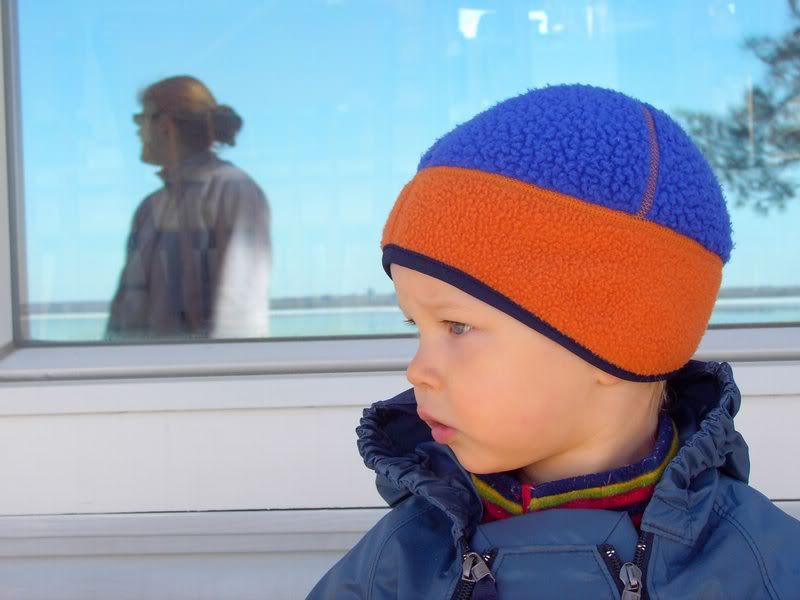 Neat pic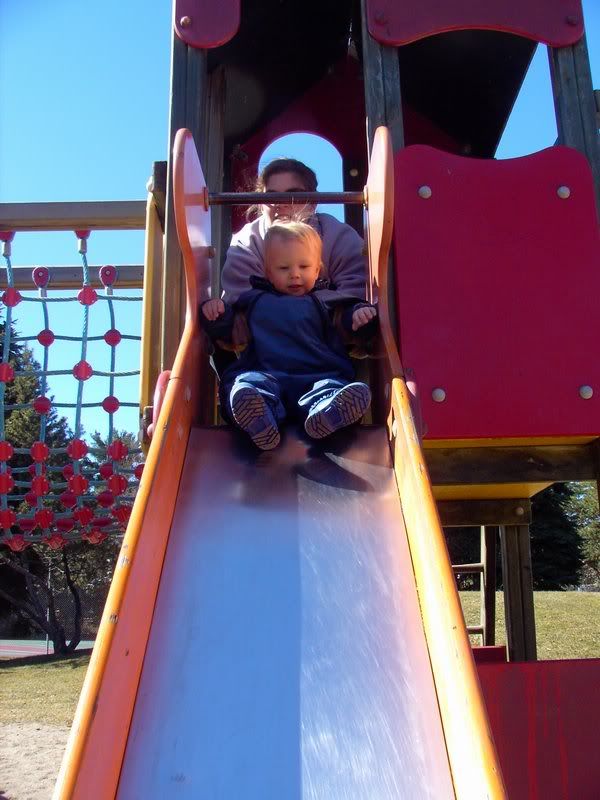 Coming at you!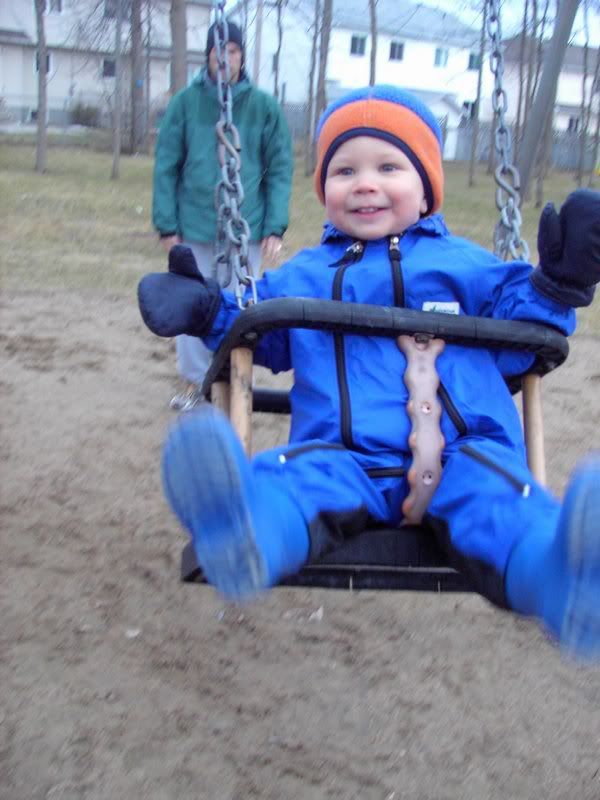 Keir likes swings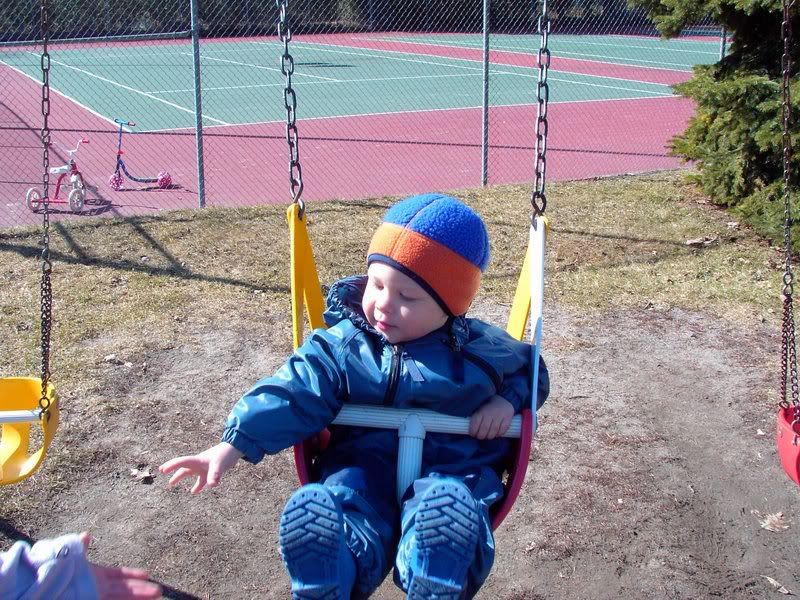 Did i mention Keir likes swings
That is all for now
Take care
Ewan